WELCOME!
Kiwanis Club of Central Bucks is composed of local citizens zealous about helping kids! Our club looks out for our communities. We are generous with our time, creative with our ideas, and passionate about making a difference. Best part is we have fun along the way.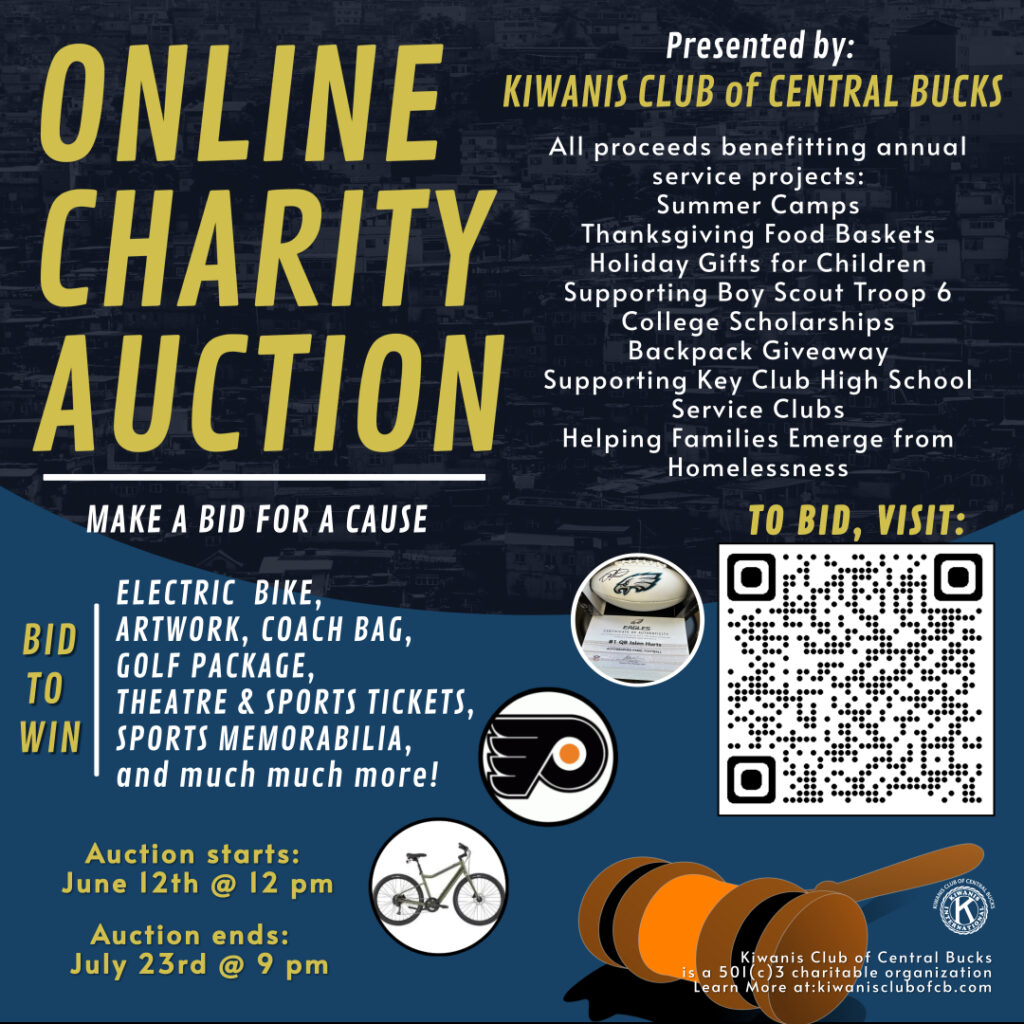 Opens June 12
Electric Bike
Jalen Hurts Autographed Football
Flyers and Wings Tickets
Phillies Commemorative Bat
Suzanne Roberts Theater Tickets
Restaurant Dining
Rounds of Golf
Coach Handbag
Wall Art
Travel Experiences
Sunglasses
. . . and much more!
Contact David Nover at [email protected] for
sponsorship opportunities or to donate items.
BACKPACK GIVEAWAY
August 12 2023
Details will be posted soon!
Backpack Giveaway August 2022